DIRECTOR

: Kevin O'Callaghan
LOCATION

: Madison Avenue (from 61st to 75th street)
Featured Artist

: Bobby Cao, Filipa Mota, Mert Avadya, Gabriela Ong, Tae Gyung Kang, Jullian Fama, Chris Choe,  Isha Sanghvi, Yicen Hou, Olivia Wilson, Cindy Setiadi, Fernando Alvarenga,  Matt Iacovelli, Jacob Cotov, Zhuoyuan Li, Lillian Park, James Tsang & Michele Clark.
A group of 20 BFA Design students are making their mark on Madison Avenue, with an exhibition of 14 original fashion ensembles currently dotting a stretch of the luxury shopping strip on the Upper East Side. Each piece is made out of a single material and installed in its own glass case; objects on view range from a flapper-style dress constructed out of silverware to a slinky number made, appropriately, out of Slinkys to packing-peanut pajamas. The exhibition, on view through November 15, is being held as part of the Madison Avenue Business Improvement District's ongoing One-of-a-Kind Luxury event.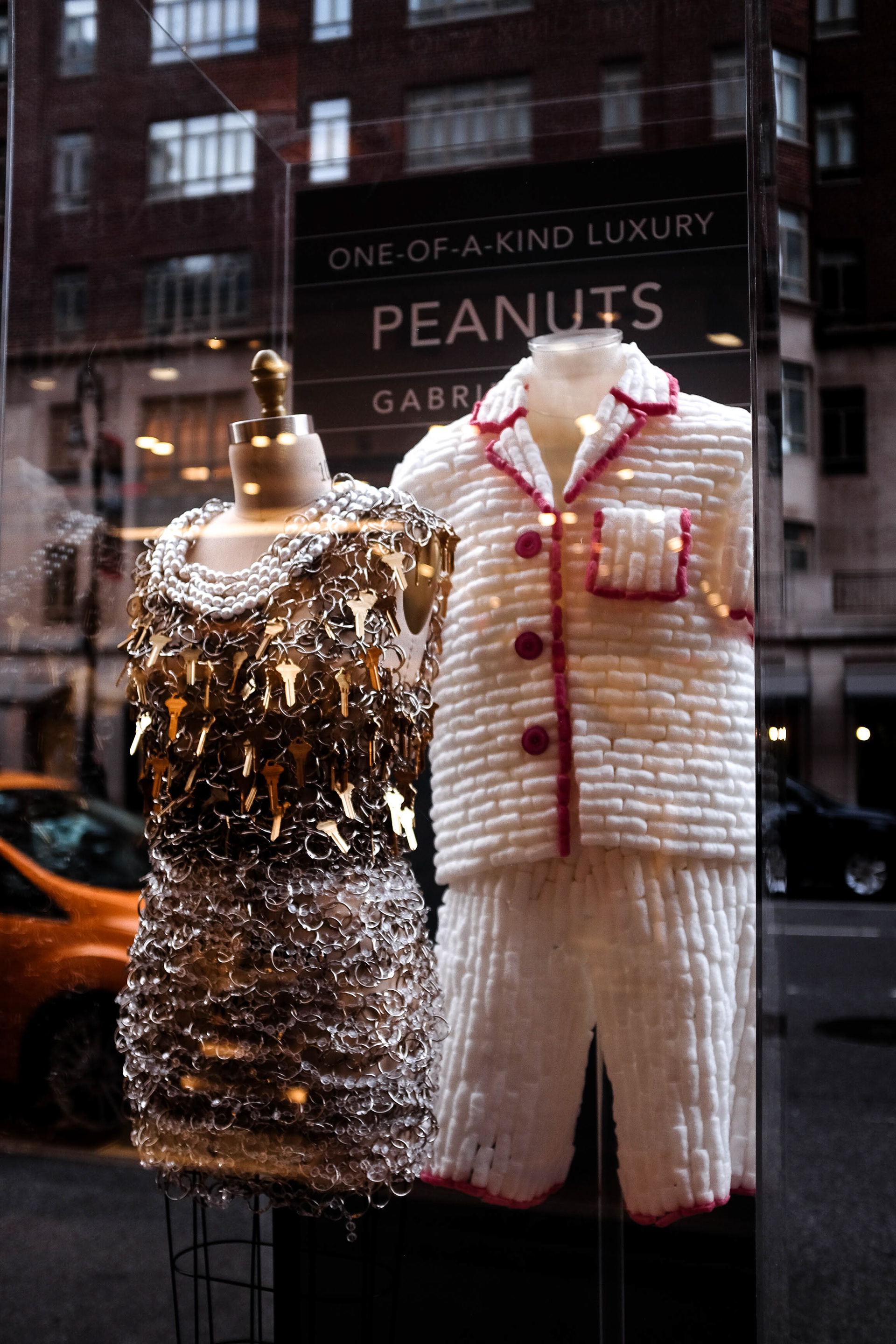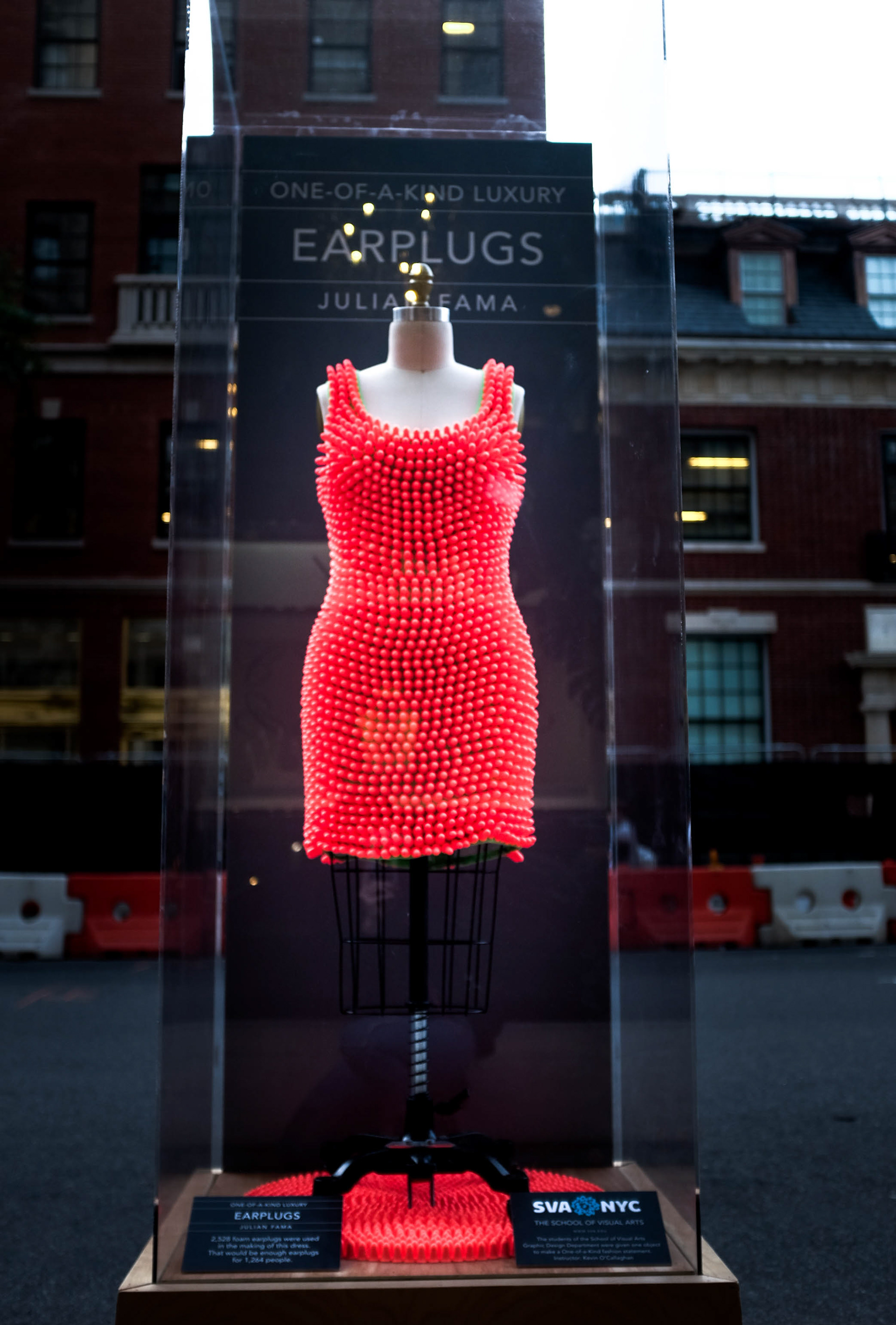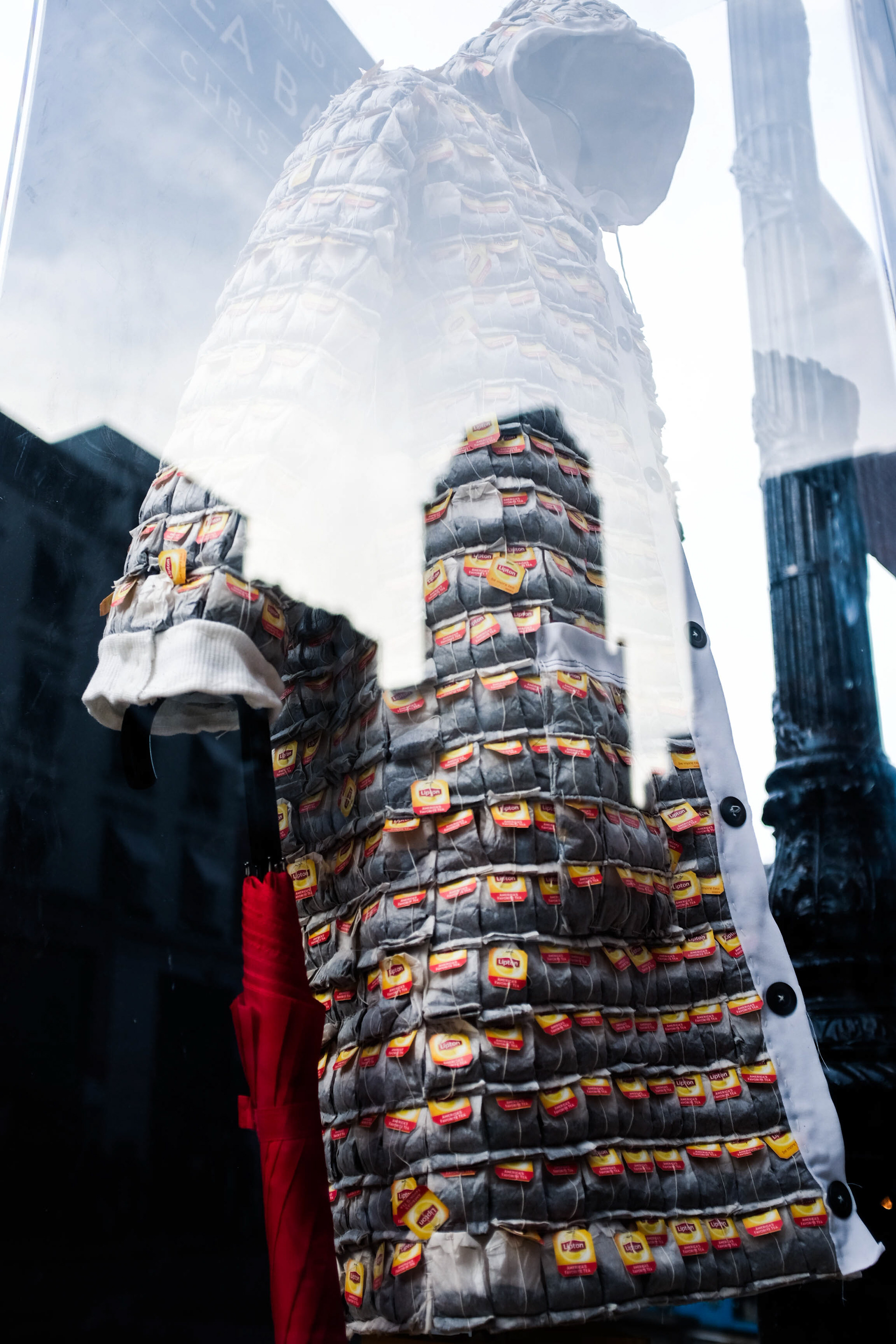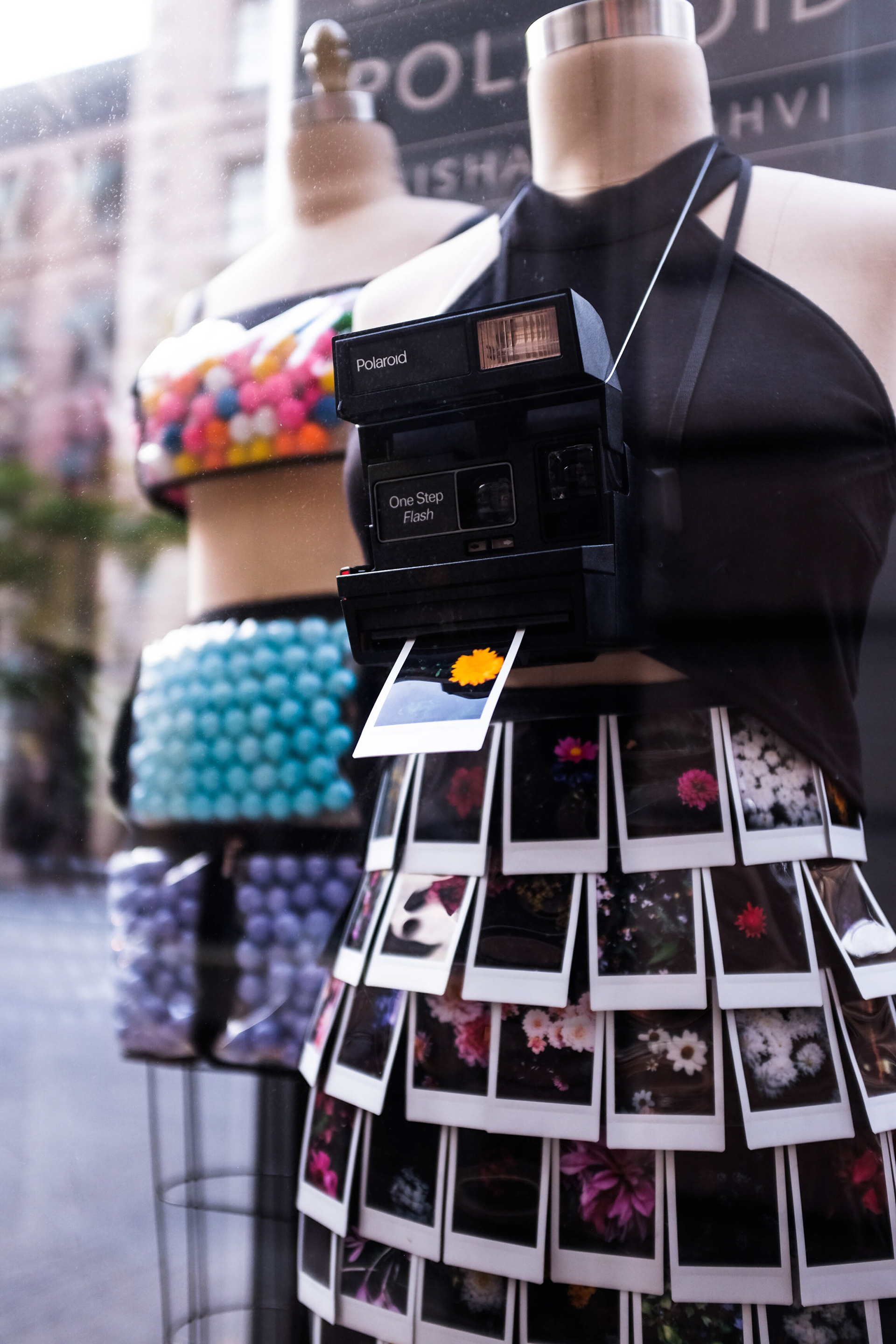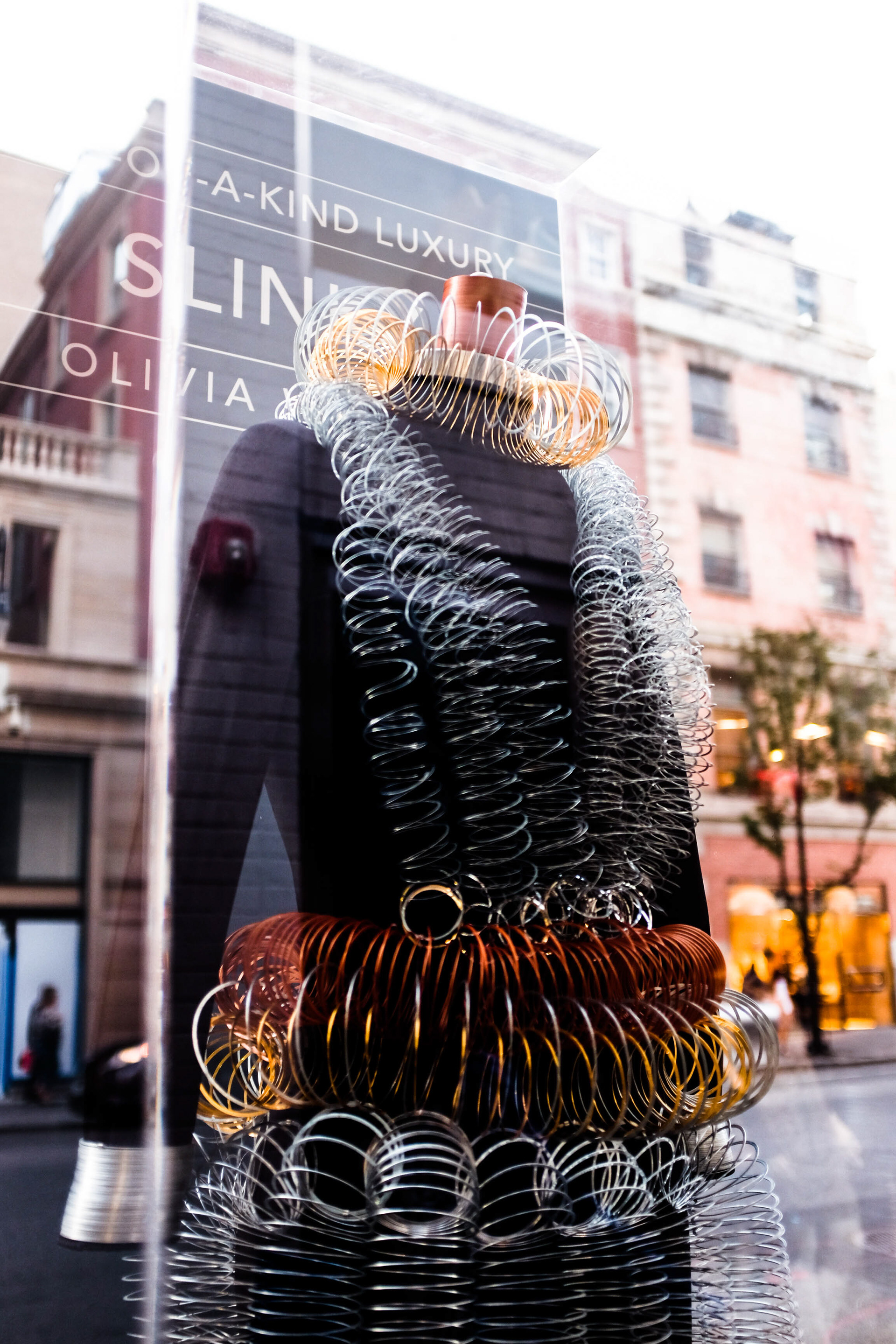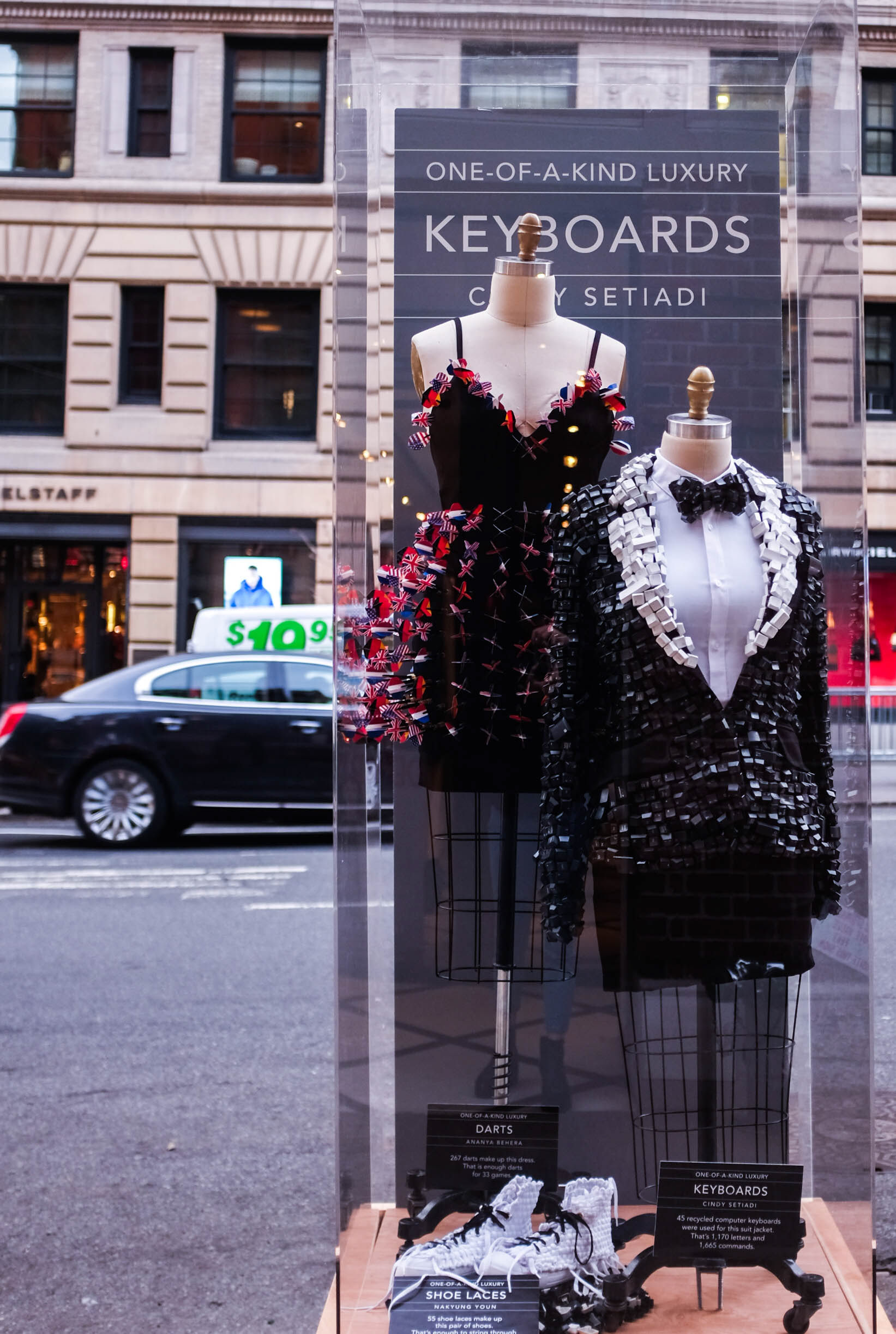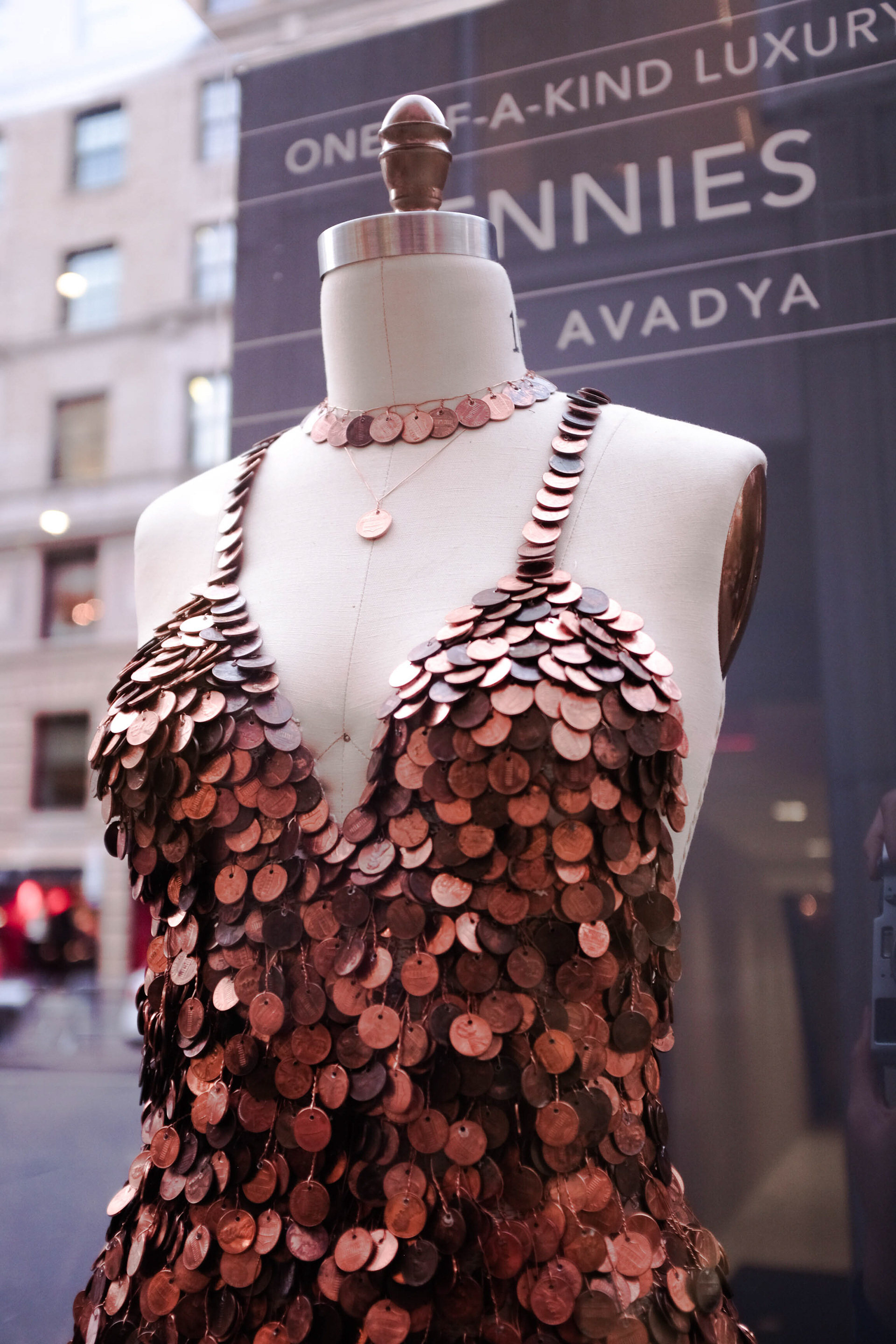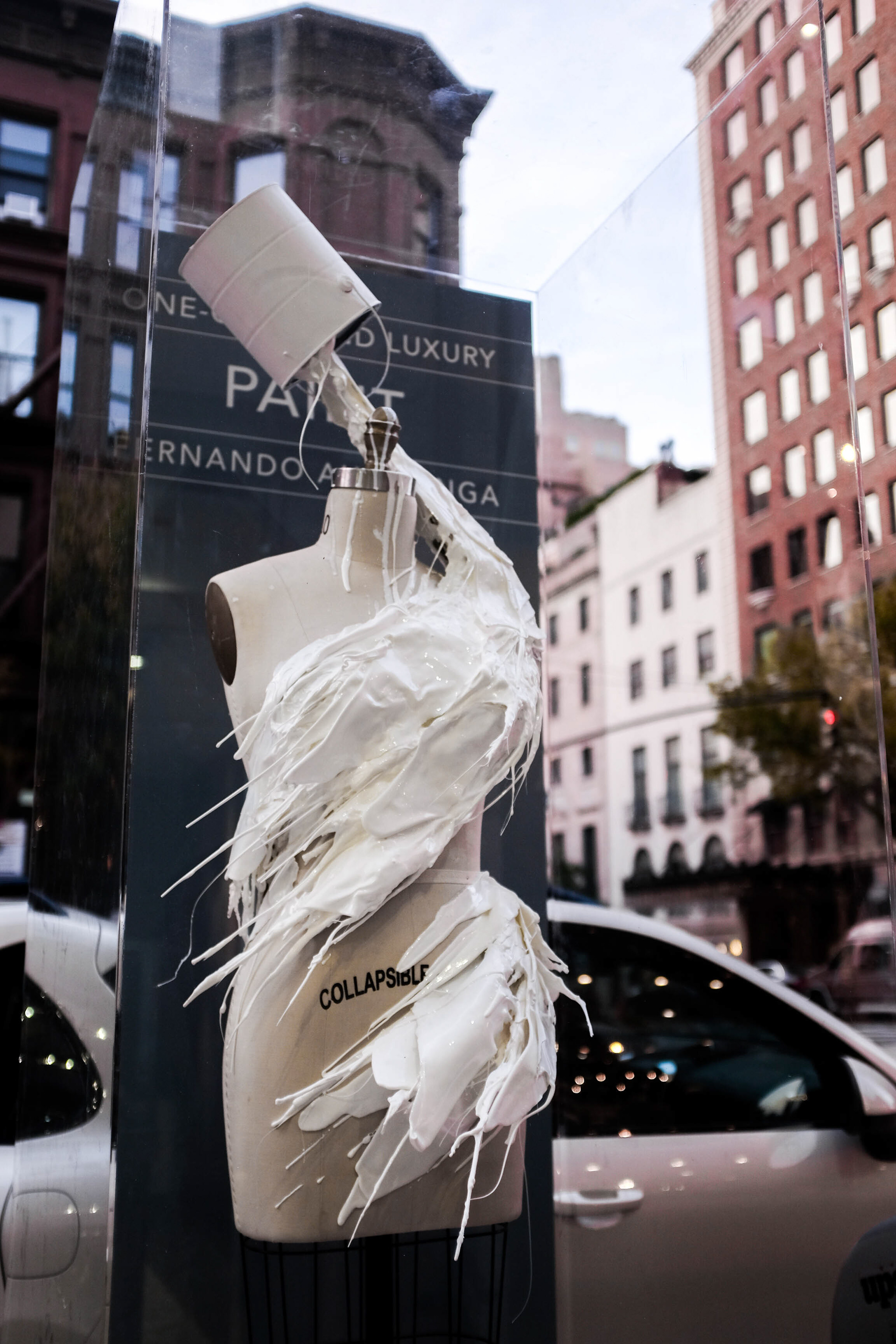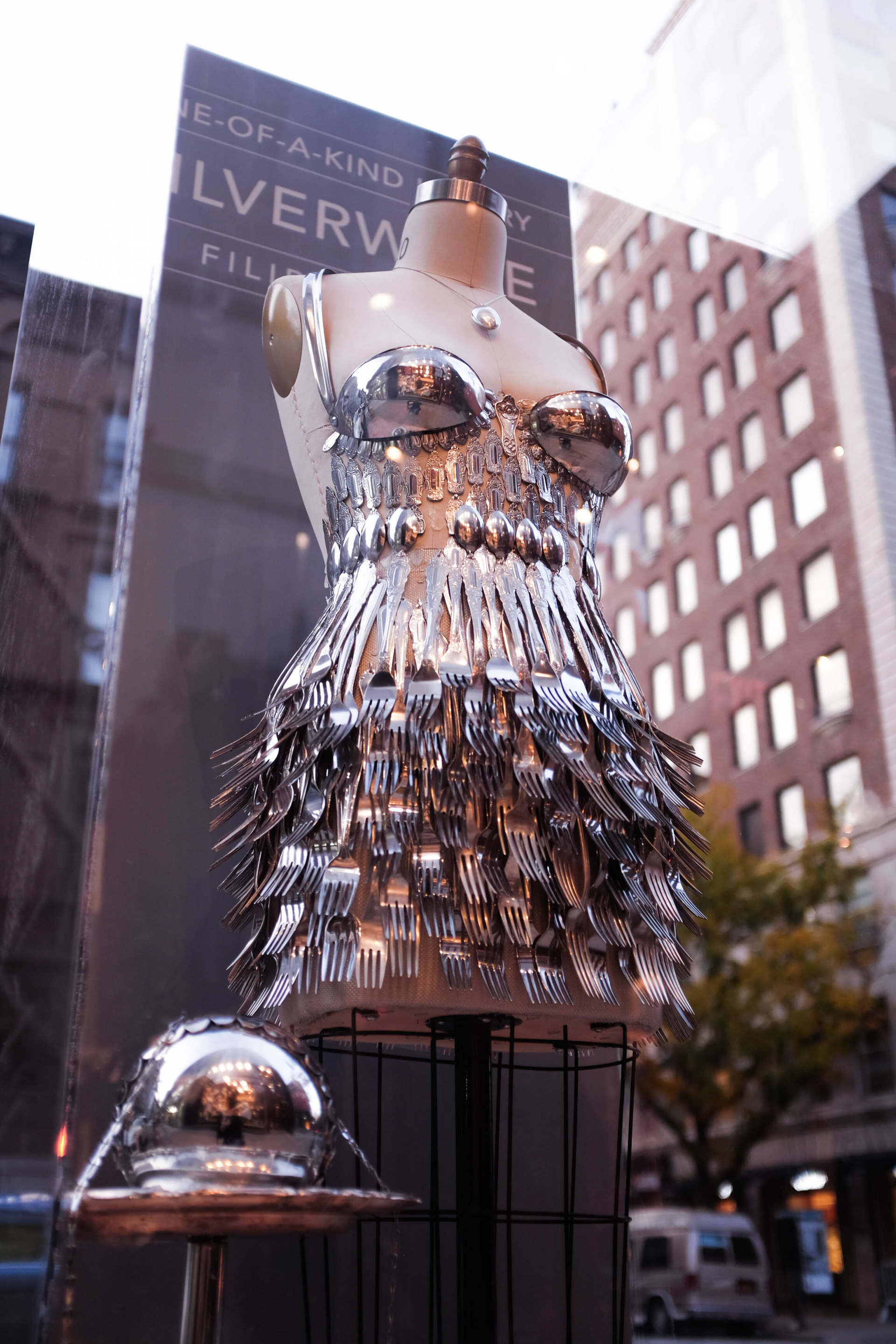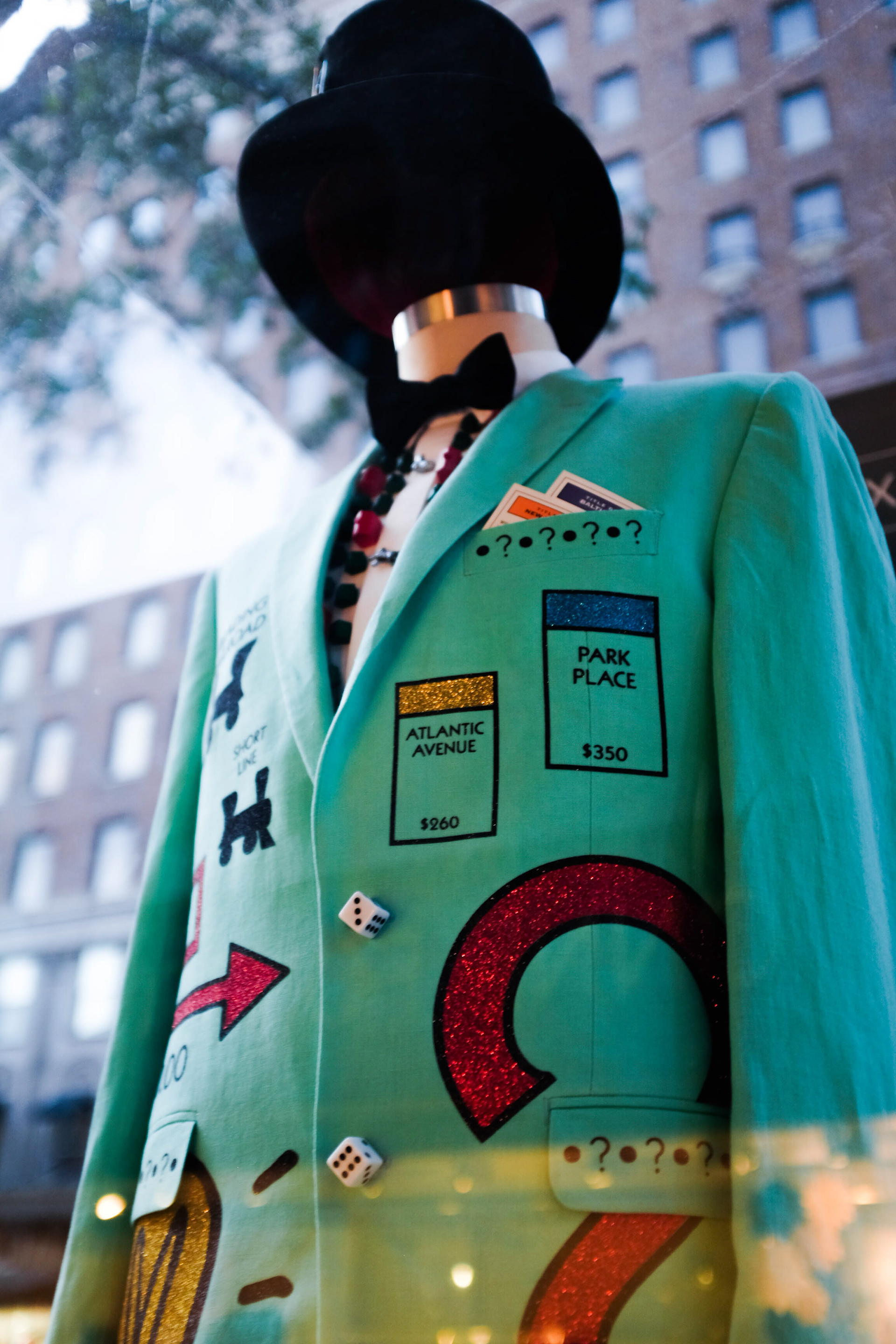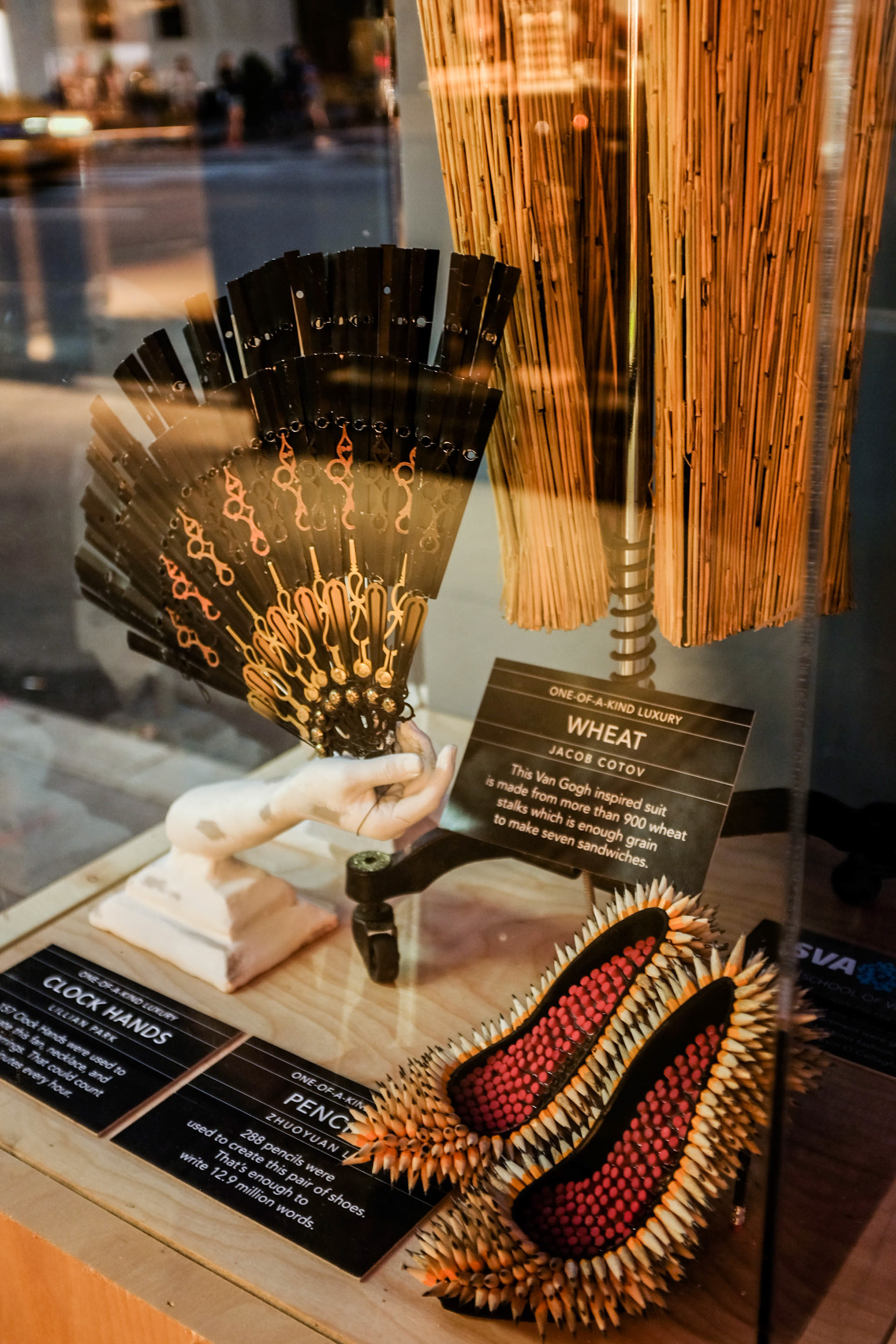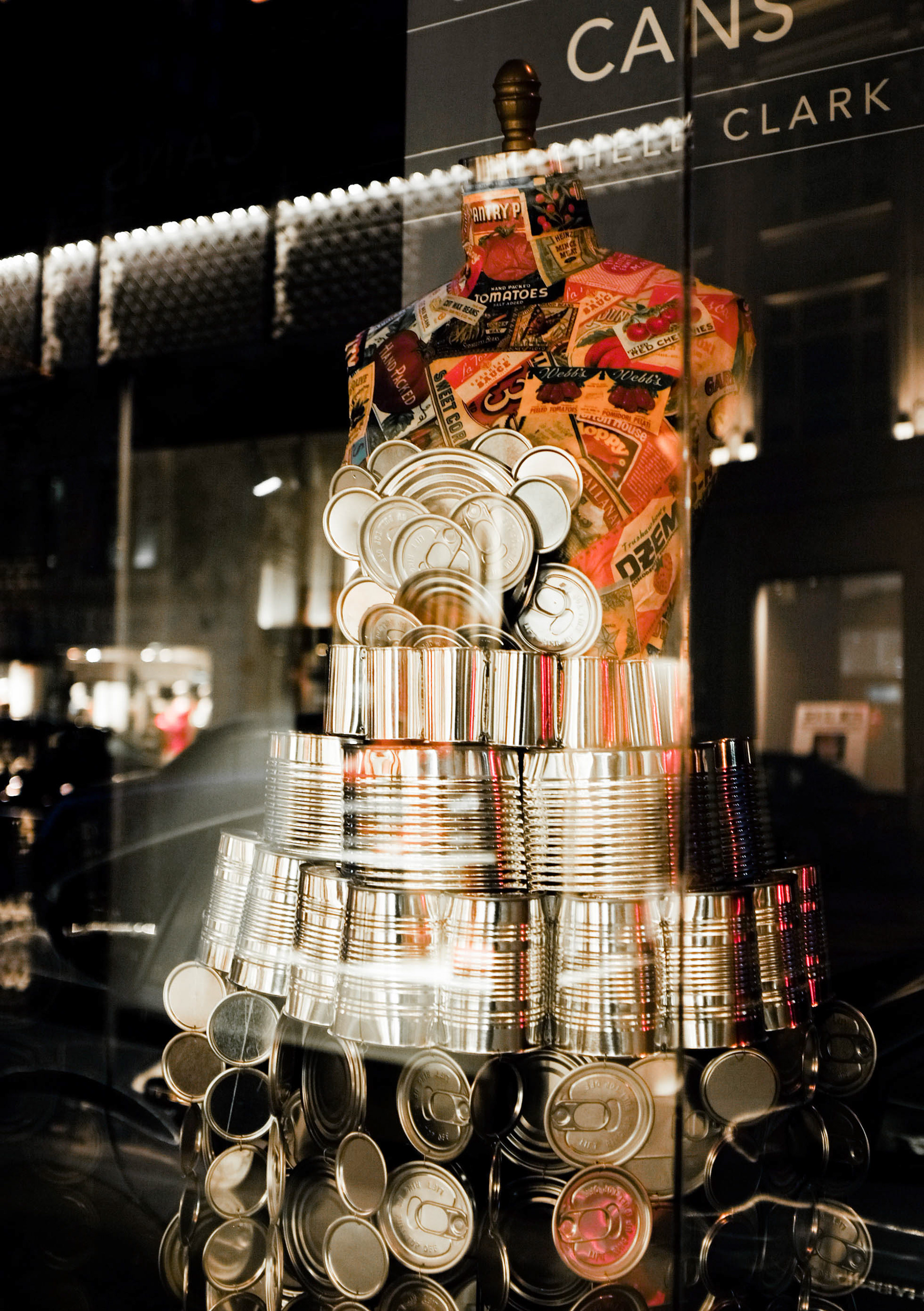 I wanted to capture the beauty of nature on to the dress, as a human wearing the "skin" of nature. Alongside the importance of imperfection to aesthetic. On the left side of the chest, there is an "unfinished" sheet of bark arisen from the dress and that represents the uncontrollable forces of nature, yet all the other pieces of barks are delicately cut and assemble together to form around the most complex body feature of a woman (breast) to show nature's beauty as it is also embracing and gentle under our hands. 
From my inspiration Ellie Saab, their dresses are all about the beauty of handcrafted textile, forms, embroideries and colors of nature that I want my dress to resemble. Then it is all about finding the right material with their complex texture and colors. What could be better than the choice of wood barks? Since they carry an exceptional texture and imperfections that resemble embroideries, as also their beautiful gradient from the wood color variation.