Daddy and Auntie* is a personal collection of 76 pieces that varied from love letters to teddy bear birth certificate, medals and many objects that associate with a specific old memory since the age of 15. The collection is presented as a world wide web blog that includes merchandise (Postcards) to contextualize the contents. The collection is also accompanied by an Instagram account @daddyandauntie. 
     Daddy and Auntie* was created as a personal project, yet I intend to use my memory to remind people the "good ole times" as many of us have crossed path with one way or another. The postcards are for your old friends, teammates, teachers, lovers, those who were a part of your younger self and made you who you are today.
_______________________________________________________________________
*

Daddy and Auntie were my nicknames among my close friends when I was young. I do not know why but the enormous amount of sons, daughters. neices and nephews did not bother me.

Merchandise are available for featured feeds on the home page indicated by "merchandise available" button. You can also visit the online store by clicking on the "Store" button on top of the website.

Postcards with featured feed are indicated by the "link" button that will bring you directly to its post on the homage.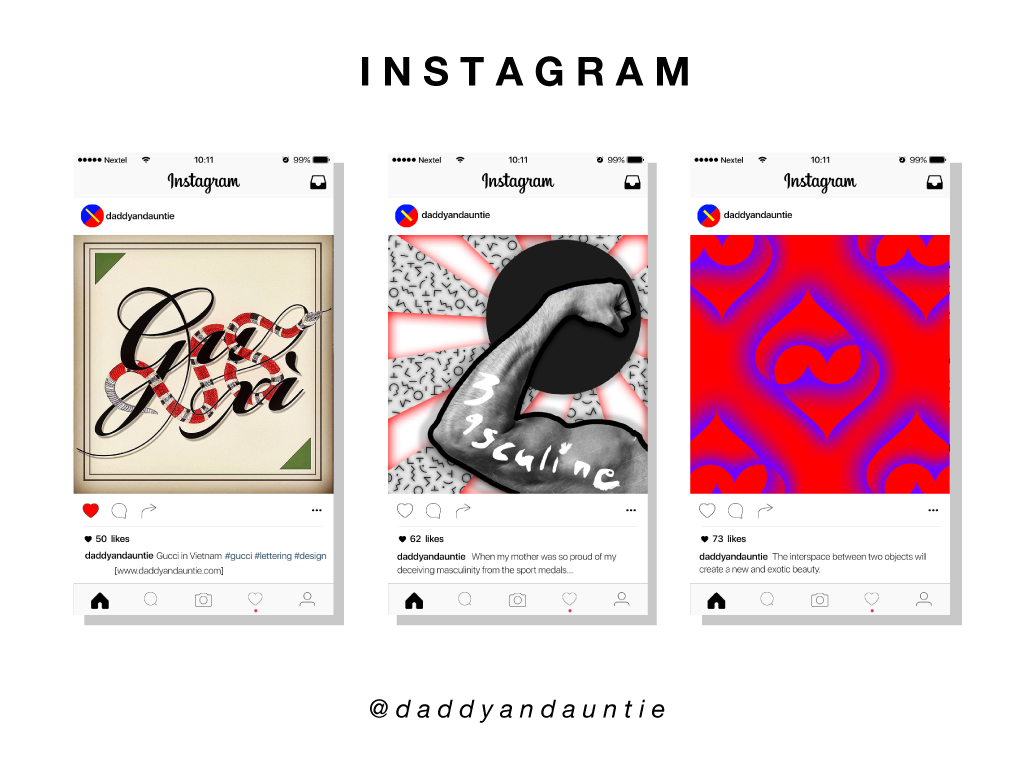 Each memory is related to an object, then I reinterpreted my memory as a design of some kind for the Instagram.